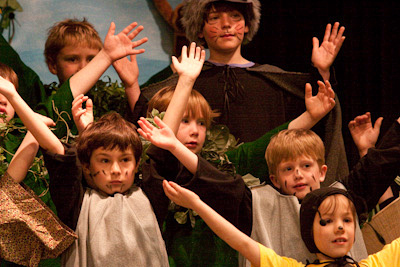 Tomorrow is Willem's Mid-Year Program - and he's a Vine. It's Disney's 'Jungle Book'.
Today I went to the dress-rehearsal and snapped a few pics. It was pretty cool. I can't believe how much effort goes into these things.
The Richmond Times-Dispatch came out and shot some pics and video of last week's production (I think there's 4 or 5 weeks of this, to accomodate all the kids). I would link to their article, but I absolutely hate the RTD website. When I went to see it, the video was immediately obscured by a Netflix ad.
Sure, you can close it, but it annoyed me so much I lost interest in watching (because I read it in the print edition of the paper).