I'm getting busy again. Since my last posting, I have shot 12 Hours of LODI, the Duathlon National Championships, VCU School of Nursing twice, Virginia Capital Trail Foundation's Cap2Cap, and the Virginia Society of CPAs CPA Inauguration.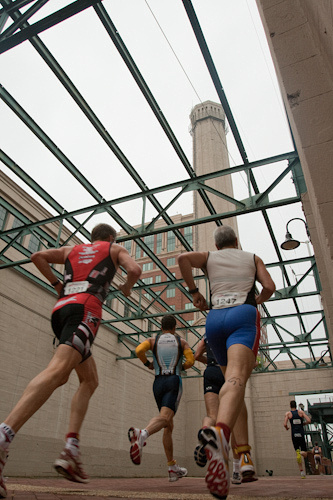 I have also switched to AT&T to get an iPhone (since Verizon won't ever get it with Droid on the market), gotten back into running shape (4+ days a week), and am over my first bout of poison ivy for the year - from the LODI event.
I'm trying to streamline my workflow. By this I mean getting rid of websites and bills that I'm not using anyway. I'm trying to kick Printroom to the curb and use SmugMug. Photoreflect works better than anything, but they refuse to make the Mac version of Express Digital Darkroom. They have been 'promising' that they are working on it, but it has been at least 2 years. A teenager can make 100 iPhone apps in 2 years. I think they have no intention of doing it. Oh well. That's why I'm leaving!
This weekend is the return of the Sportsbackers' Dominion Riverrock. A whole lot of stuff to cover at the same time. And most of this year's events are taking place at dusk, which might present difficulties in the shooting department. That, and the fact that I have to work around several hundred people trying to win a photo contest.